One Lucky Gull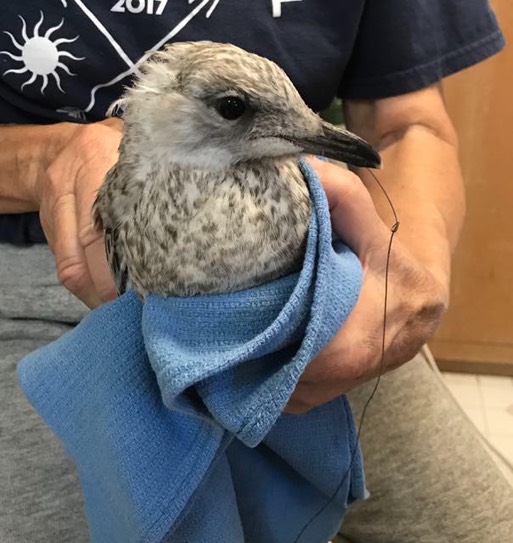 A young, still downy, gull was hungry and looking for something to eat. It spied a tasty morsel lying on the ground and ate it, but it couldn't swallow the whole thing because it had a very long, skinny tail. Fortunately, someone spotted the gull with a long piece of fishing line protruding from its mouth and called Blue Mountain Wildlife. Volunteers Kassandra, Eric and Lily (Lily is just 4 years old, but an ardent BMW volunteer) responded.
A physical exam revealed that the gull was quite thin, but not what was on the other end of the fishing line. A radiograph solved the mystery.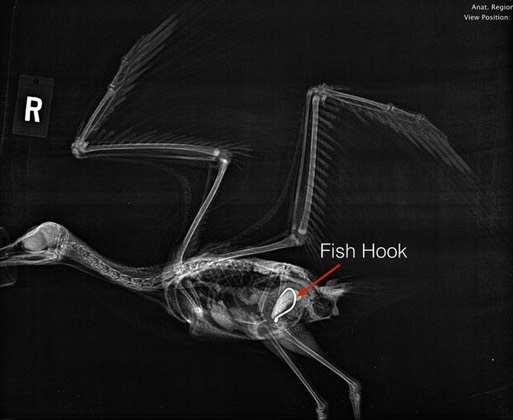 But how to remove the fish hook? It was in the gull's stomach. Fortunately, raptors are not the only birds that cast pellets containing the non digestible parts of their previous meal. We fed the gull a mouse and some additional mouse skin. The following morning it cast a pellet containing a large rock, a rubber fishing lure and a fish hook with attached fishing line!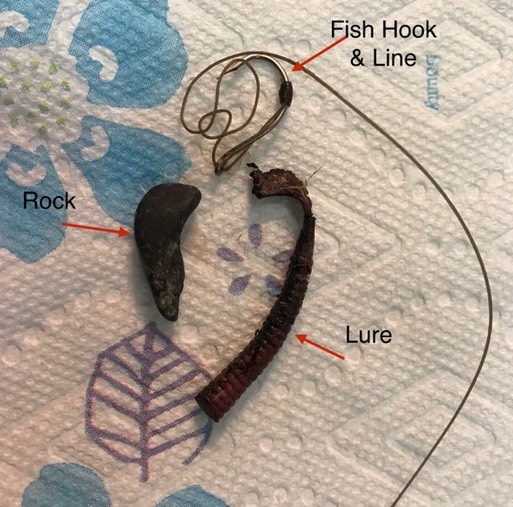 The Dangers of Nesting on the Ground
Northern Harriers breed in wide-open habitats ranging from Arctic tundra to prairie grasslands to fields and marshes. Humans have utilized many of these areas for a variety of agricultural purposes. Harriers nest in these disturbed areas, sometimes with disastrous results. Such was the case for this family.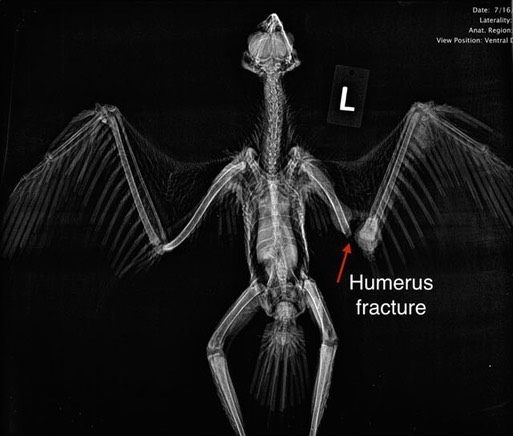 The nest was in a wheat field which was ready to harvest before the hawks could fly. The combine driver stopped his combine as soon as he saw feathers in the header, but it was too late for one young hawk whose wing was badly fractured. A search of the area found two uninjured nestlings. These two will be raised at a hack site set up at BMW's Pendleton center. Hacking is a method of raising baby raptors that mimics the care provided by their parents.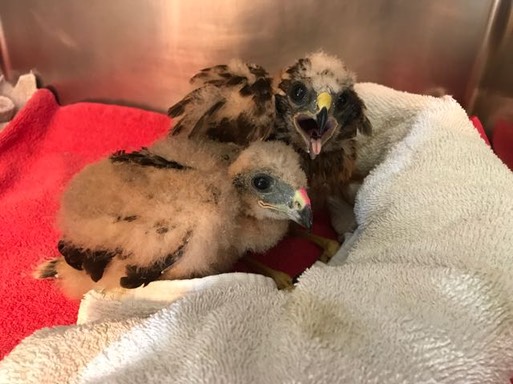 Thank You BMW Volunteers
BMW volunteers again traveled hundreds of miles this past week, transporting birds to Pendleton from Yakima, the Tri-Cities, Quincy, Eltopia and Lyon's Ferry State Park in Washington and Hermiston and Baker City in Oregon. You always do amazing work.