Barn Owl Sunset Release
Barn Owl 17-286 was admitted on June 10 unable to fly. Radiographs showed an injury in the right shoulder. We were unsure if he would be able to fly well enough to release.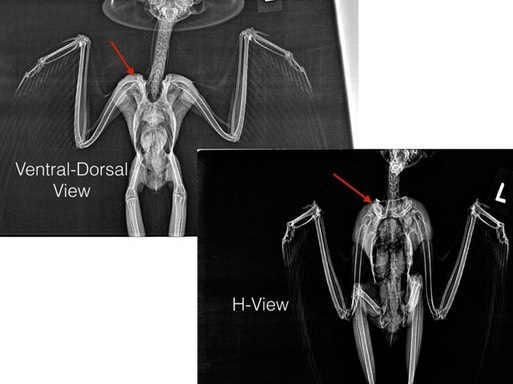 Fortunately he had other ideas. Six weeks later his release was picture perfect.
More Releases
There were four more releases this past week. A young American Kestrel and a young Barn Owl were sent to the hack site for release from a hack box. A second American Kestrel was released in Pendleton.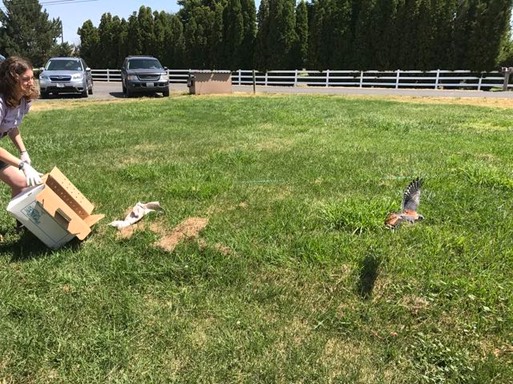 Then a young Bald Eagle was reunited with her family on the Yakima River.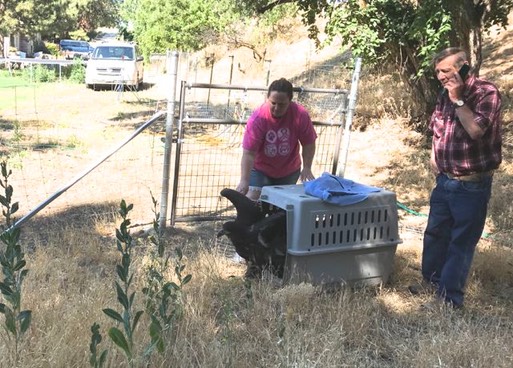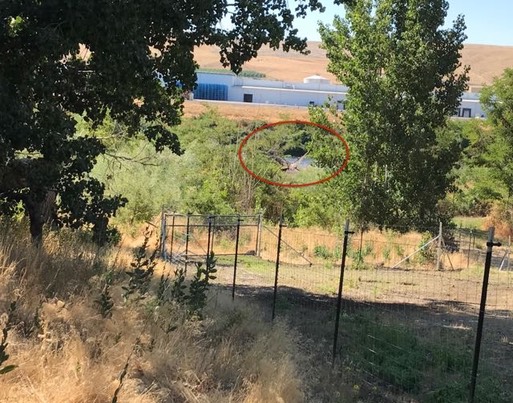 Northern Harriers Moved Outside to a Hack "Box"
Harriers nest on the ground, so the two young harriers were placed in a protected area on the ground, not in a box.