Lynn's Journal

Thank You Lost And Found Youth
Middle and high school students from Lost And Found Youth used part of there No School Day on Friday to do some early spring cleaning at BMW. What an energetic bunch! Thank you  guys for making short work of a large pile of trash.
…

Northern Goshawk 18-022
Volunteer Valerie responded to a call regarding an injured hawk in West Richland. She was expecting it to be a Red-tailed Hawk or possibly a Cooper's Hawk so was surprised to find an adult Northern Goshawk.
Unfortunately, an exam and radiograph found the hawk had been shot, the fifth gunshot bird admitted this year. …

Golden Eagle 18-019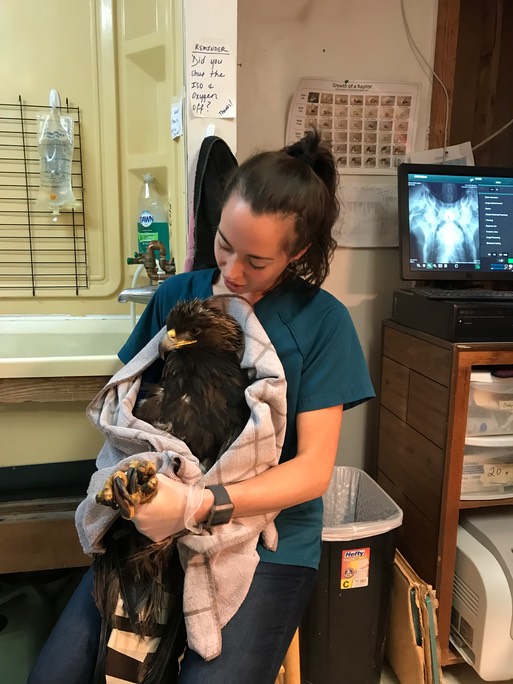 On Tuesday, a Golden Eagle was found near Baker City displaying classic signs of lead poisoning. She was sitting on a pile of coyote carcasses, on her hocks with her feet clenched, unable to stand. The coyotes had been trapped, shot, skinned and their carcasses discarded. …