Two Bald Eagles Released
Although the skies were gray and a light rain was falling, two Bald Eagles thought it was a perfect day to regain their freedom.
East Oregonian photographer EJ Harris took the first photo below as Samantha released an adult male Bald Eagle. The eagle quickly flew above the trees and out of sight.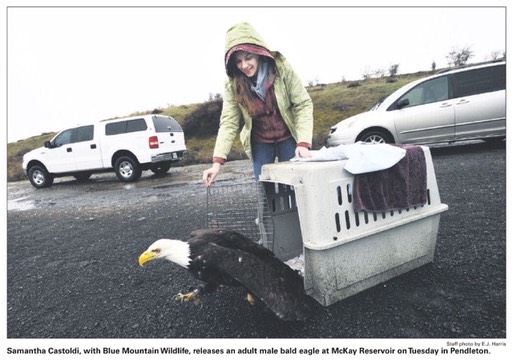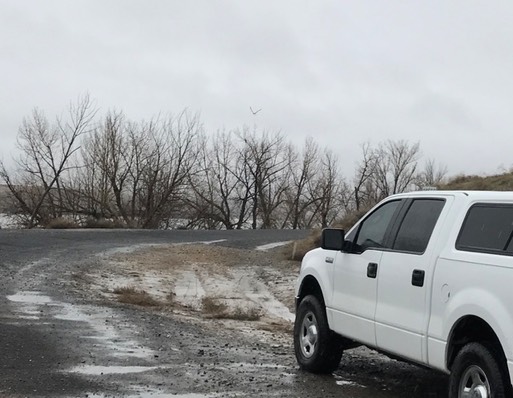 EJ also captured the release of an immature female Bald Eagle. She left just as quickly as her male buddy.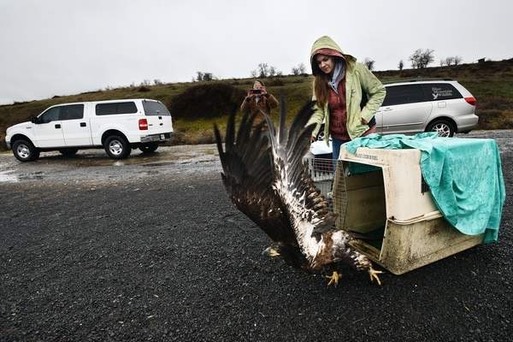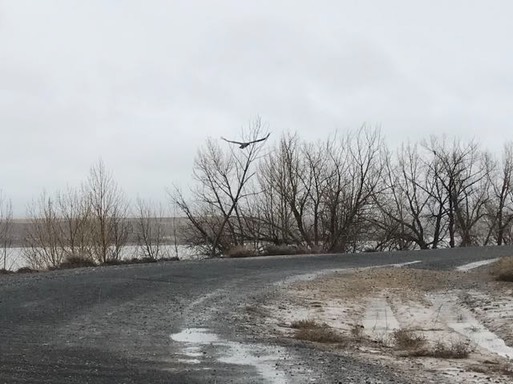 Thank you to USFWS biologists Heidi Newsome and Kelsey Lotz for escorting us onto the refuge which is closed to the public during winter months. Thank you also to George Plavin and EJ Harris of the East Oregonian.
Four Red-tailed Hawks Released
Its a special week when we are able to release two eagles, but when you add four hawks to the list its really special! Here's a few more photos. First Samantha...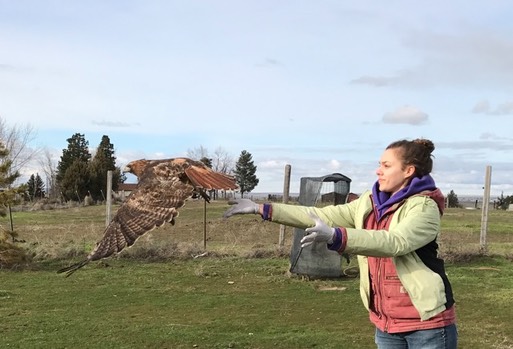 And then Louis, a Blue Mountain Community College student enrolled in the Veterinary Assistant Program. Louis is acquiring work experience credits at BMW.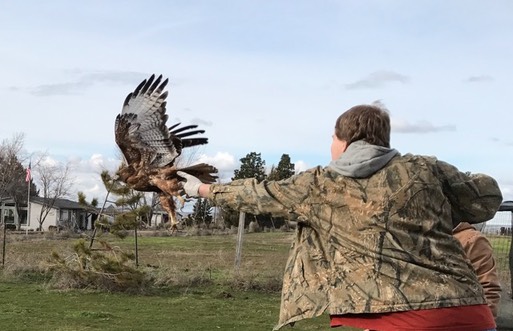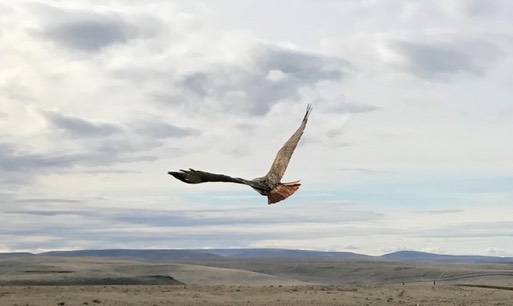 We wish the birds happy soaring and successful hunting…
Remember to Save the Date: March 18, 2017, 2 pm
The busy season will be here before we now it. Current volunteers, new volunteers and anyone who would like to find out more about being a volunteer, please join us at McNary Wildlife Refuge Welcome Center, 64 Maple St, Burbank, WA 99323, on March 18, 2017 at 2 pm. Learn what's involved, ask questions, receive guidance and training and enjoy refreshments.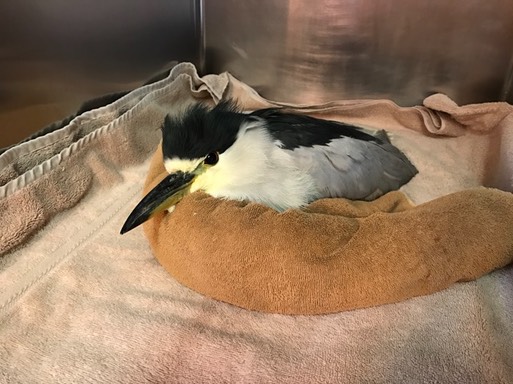 Black-crowned Night Heron