Winter Continues to be a Challenge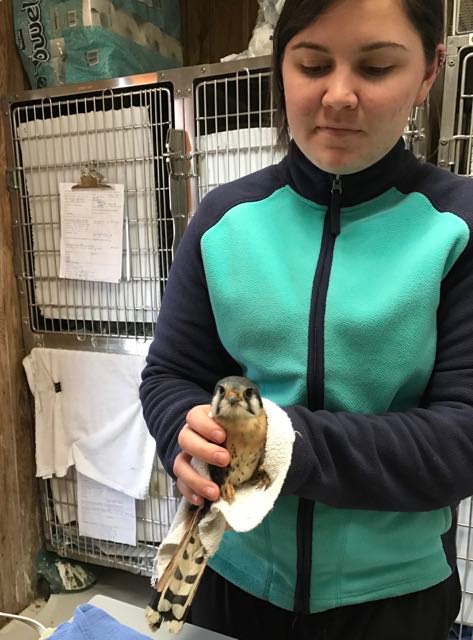 Although the weather has improved significantly from two weeks ago, the birds continue to face a challenging winter. There were 11 new admissions this past week, all raptors: 2 American Kestrels, 1 Cooper's Hawk, 5 Red-tailed Hawks, 1 Western Screech Owl and 2 Great Horned Owls. The Cooper's Hawk, the Screech Owl and 1 Great Horned Owl died of there injuries. Most of the other birds had to be euthanized because their injuries were not repairable. It was a rough week.
Great Horned Owl 17-069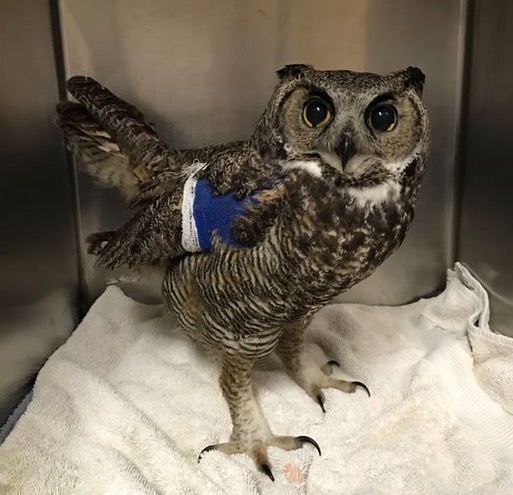 A couple traveling from Alabama to Washington delayed their trip in order to rescue an injured Great Horned Owl they spotted along the freeway near Baker City. In visiting with the couple, we discovered the husband volunteered at the Alabama Wildlife Center. That is were BMW's resident Turkey Vultures, Daryl and Darrel, came from some 16 years ago! It truly is a small world.
The owl has a fractured scapula and appears to be blind. Hopefully with supportive care and tincture of time her vision will return.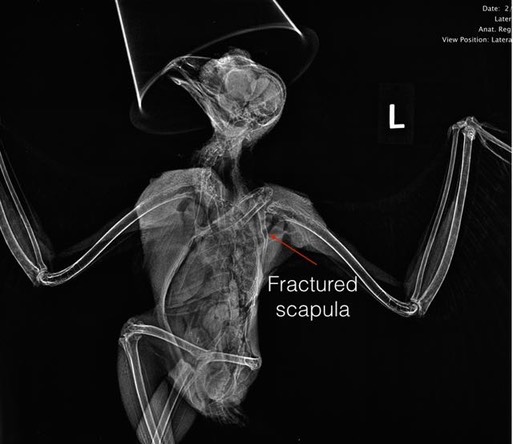 Red-tailed Hawk 17-075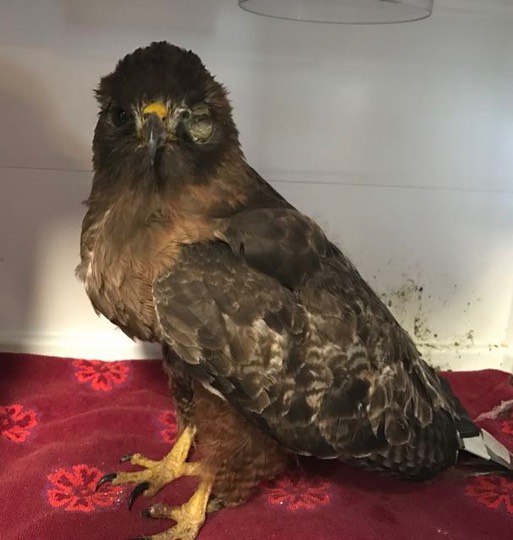 RTHA 17-075 was admitted on Thursday. I didn't expect her to survive through the weekend. I love it when the birds prove me wrong! Her injuries likely occurred a week or two before being rescued. She is emaciated. Her right coracoid is separated at the sternum. Her left eye is injured and at the time of admission, there were multiple small, white lesions in her mouth, very suspicious of aspergillosis, a fungal condition common in stressed raptors.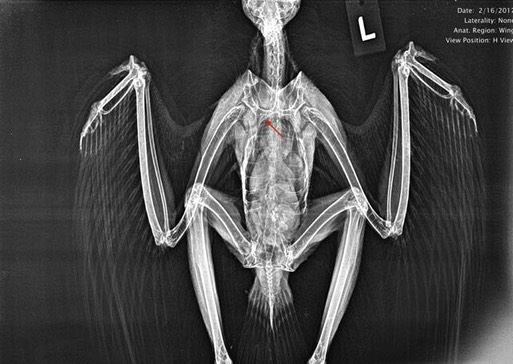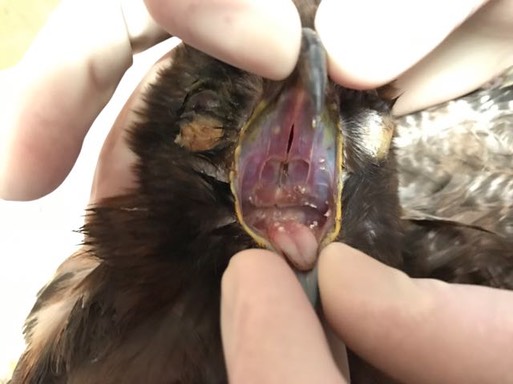 Her right wing has been immobilized with a bandage, the lesions in her mouth are almost gone, her attitude is improving (she wants to bite the hand that feeds her) and she is able to tolerate small amounts of food. She has a long road to recovery, but she has begun the journey.
Two More Gunshot Birds
We have admitted 26 Red-tailed Hawks so far in 2016. Five have been gunshot victims. 
RTHA 17-074 had his right wing amputated at the wrist.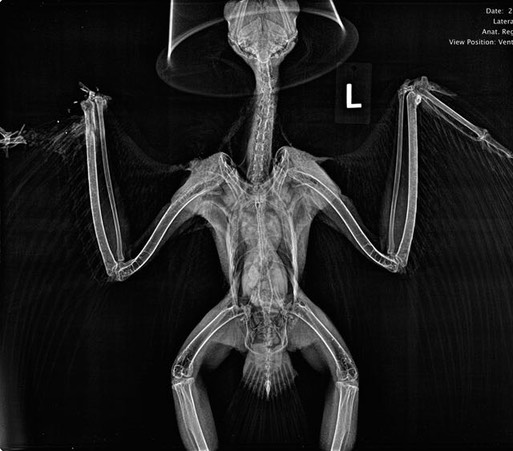 RTHA 17-078's left humerus was not repairable.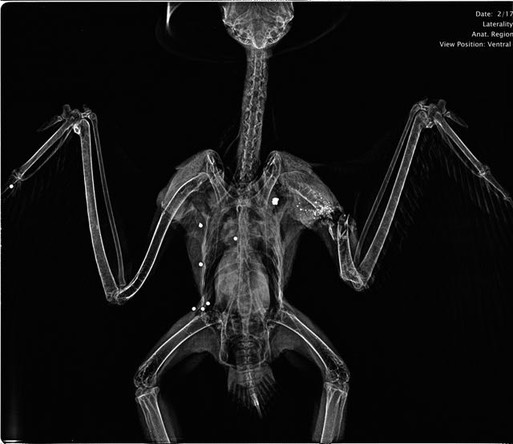 BMW Volunteers Save the Date: March 18, 2017, 2 pm
Baby Season will be here before we now it. Current volunteers, new volunteers and  anyone who would like to find out more about being a volunteer, please join us at McNary Wildlife Refuge Welcome Center, 64 Maple St, Burbank, WA 99323, on March 18, 2017 at 2 pm. Learn what's involved, ask questions, receive guidance and training and enjoy refreshments.