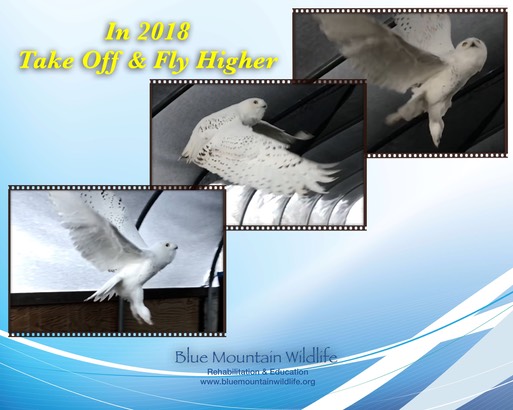 Its hard to believe 2017 has come to an end. We've had an amazing year of opportunities and challenges that we couldn't have met without you. We are so grateful for your support. Thank you if you have already renewed your BMW membership or made a year-end gift. If not, you have until midnight tonight to make a donation deductible on your 2017 taxes. Below is a snapshot of 2017.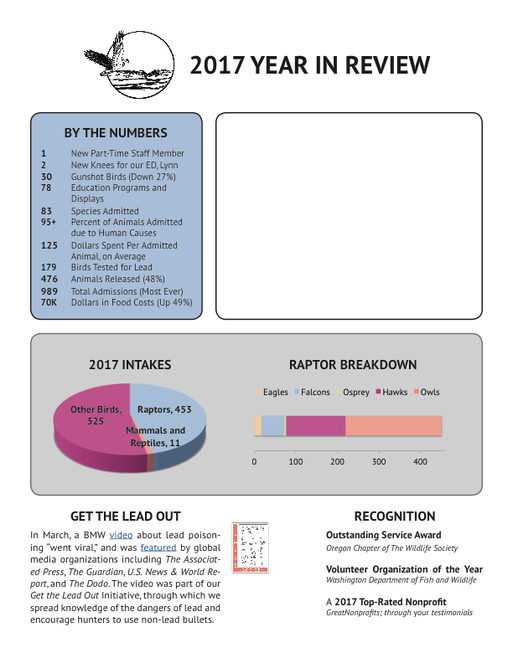 Rough-legged Hawk 17-694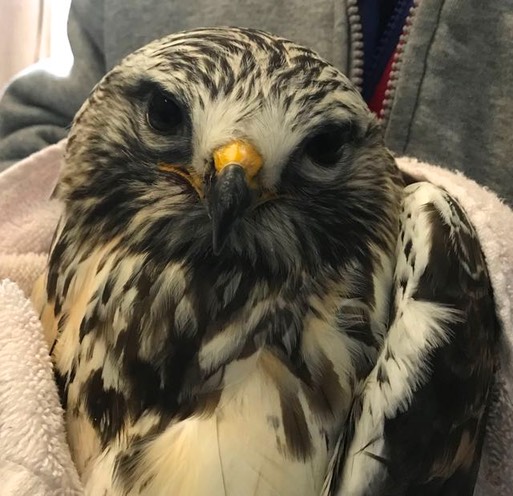 One of the last birds admitted to the Pendleton center in 2017 was a male Rough-legged Hawk found near the Tri-Cities with a broken wing. A radiograph showed that the hawk had been shot. His right ulna is fractured. Of even more concern is damage in the right wrist that may cause the joint to freeze up. If you compare the two wrists in the radiograph below (yellow arrows) you will see that they are not symmetrical.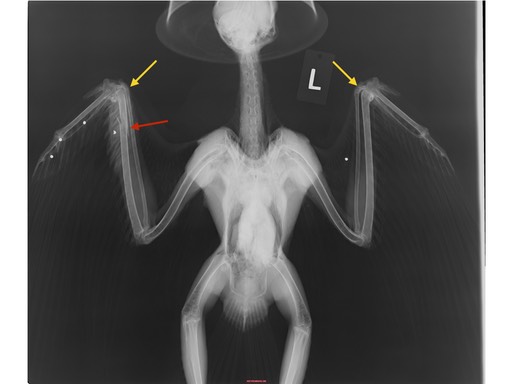 Rough-legged Hawks are one of only three north American raptors whose legs are feathered down to their feet. The other two are the Ferruginous Hawk and the Golden Eagle.