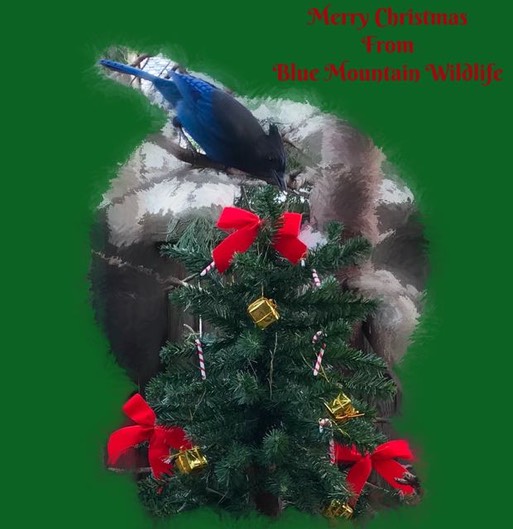 Thank you for your support this past year. You helped us care for almost 1000 patients. Nearly half of them have been returned to the wild. We wish you a wonderful holiday season and joy and peace in the coming year. 
Winter Is Here
The official arrival of winter brought the first snow of the season and an increase in business: ten new admissions, including five raptors. An adult Bald Eagle died minutes after arriving. It was quite thin and unable to stand. The muscles in its right leg were atrophied. The cause appeared to be an old injury in its right hip. Its blood lead level was 29 micrograms/deciliter. That is a toxic amount of lead, but normally would not result in immediate death. 
We know the eagle was first reported near Ellensburg, WA three days earlier by a hunter who tossed it a game bird he had harvested that day. The eagle immediately ate the bird. The following morning the eagle was relocated and captured. It took another day for transportation to Pendleton to be arranged. The cause of death is still unknown. One possibility is that his body, in its emaciated state, could not tolerate a large meal. We are hoping to receive permission to perform a necropsy.
Merlin 17-691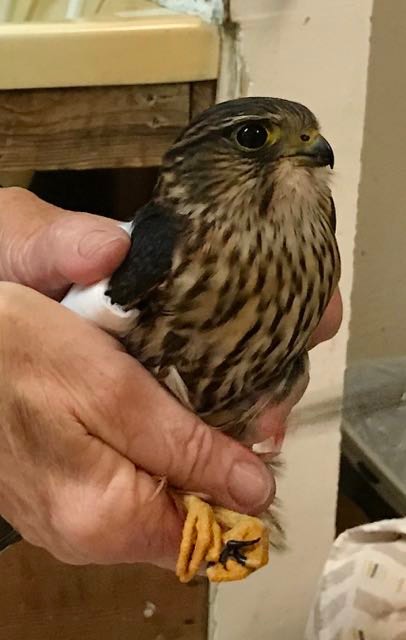 If attitude has anything to do with recovery, this little Merlin should do well. The metacarpals in his right wing are fractured. The wing has been immobilized with a bandage. The fractures should be healed in two or three weeks. It will take some physical therapy and exercise after that determine if he will be releasable.