Great Horned Owl 17-602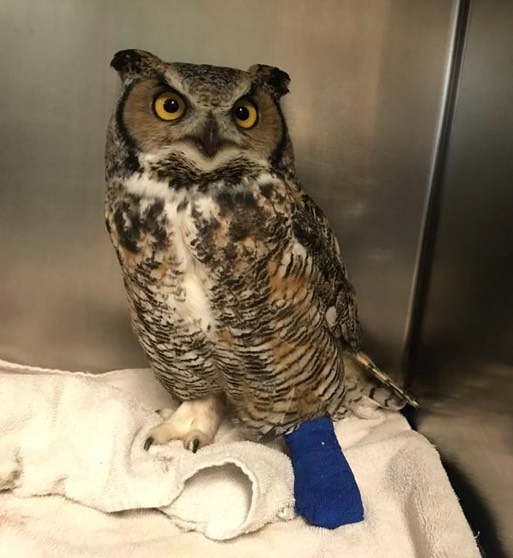 The first admission last week was a Great Horned Owl who was found tangled in the netting of a pheasant pen. He has a laceration above his left foot. With luck he will be releasable once the wound heals. We could see no other damage on a radiograph.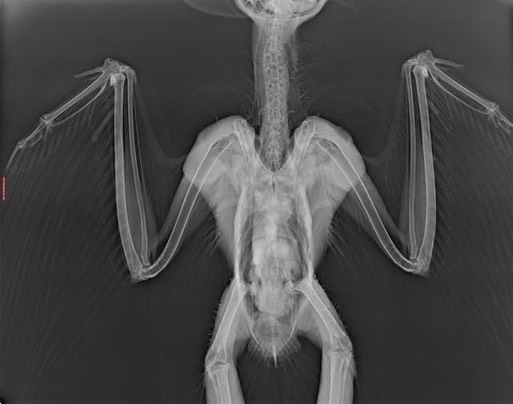 Common Poorwill 17-603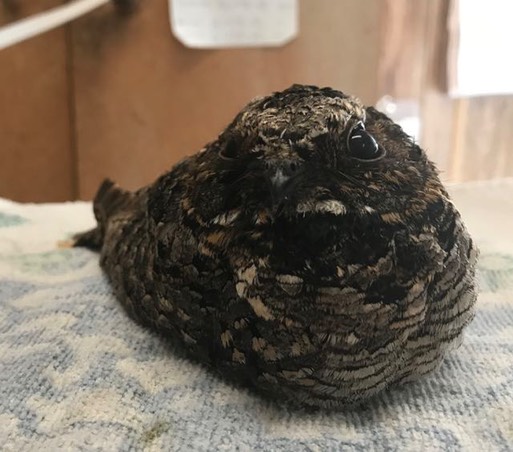 This Common Poorwill flew into the hood of a car and became wedged under the windshield wiper. It weighed just 28 grams (1 ounce) at admission, almost 50% underweight. After 5 days, and lots of mealworms, its weight is up to 39 grams. 
In the image below you can see a significant amount of swelling in the left shoulder. There appears to be an impact fracture of the humerus - notice the left humerus is shorter than the right humerus. Notice also how large the eyes are. Poorwills are fairly closely related to owls, who also have very large eyes. The eyes of this bird appear to be larger than its brain!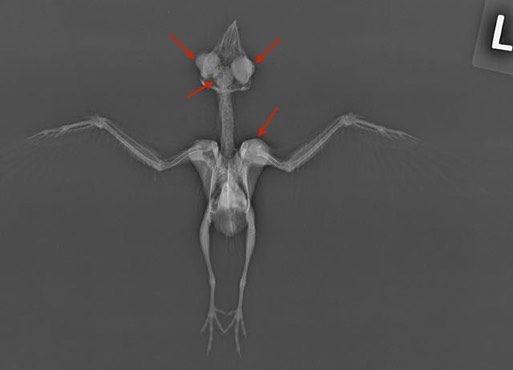 Northern Saw-whet Owl 17-612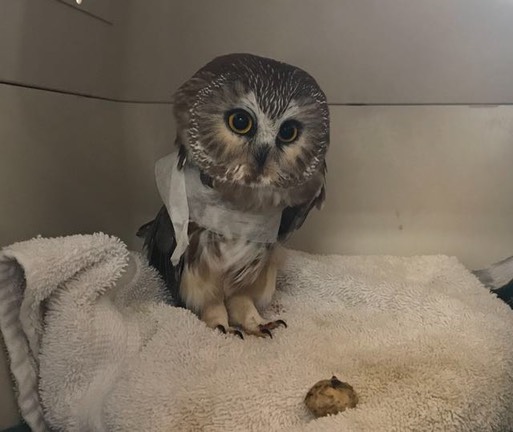 We're not sure how this tiny owl was injured, but its right shoulder is dislocated and the right wrist is damaged. He is very feisty, and not very compliant when it comes to leaving his bandage alone. He was quite thin at 57 grams (75 grams is a normal weight), but is eating now - he has cast a pellet in the photo above.  We will have to wait and see how the wing heals.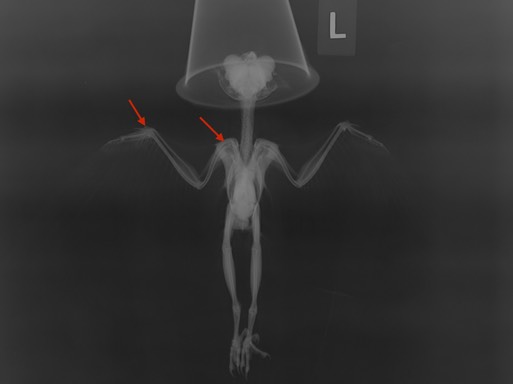 Thank You Volunteers!!!
Business has slowed some as the weather has cooled, but BMW volunteers are keeping busy. There were 13 admissions this past week from the Yakima area, the Tri-Cities, and Touchet in Washington, Pendleton, Hermiston, Umatilla and Enterprise in Oregon. That translates into lots of miles driven. BMW is so fortunate to have such dedicated volunteers. Thank you for all you do!