Slowing Down
Business is slowing down as the days shorten. Raptors admitted this past week included one Great Horned Owl and three migrating Sharp-shinned Hawks.
Great Horned Owl 17-624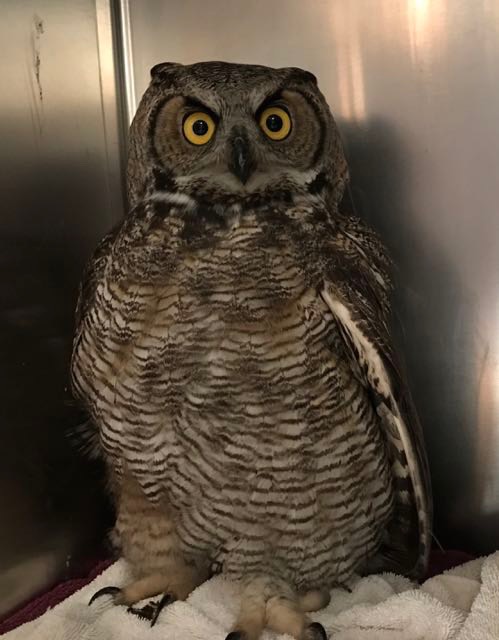 We're not sure what this Great Horned Owl crashed into, but it must have happened at least a week before she was found by hunters. She has an old wound on her left wrist. The prognosis for a fully functional wing is probably not very good, but she currently has pretty good extension in the wrist. We will see what happens.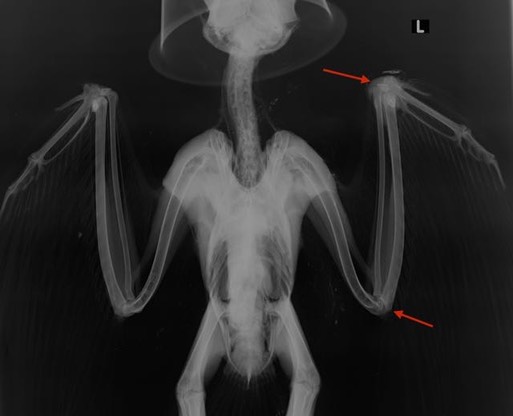 Sharp-shinned Hawk 17-625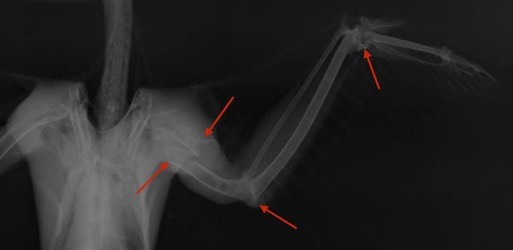 We don't know what this hawk crashed into in Pasco, WA, but in addition to the badly fractured humerus, the elbow and wrist are damaged. I didn't mark it with an arrow, but the coracoid is also separated from the sternum. The wing was not repairable.
Sharp-shinned Hawk 17–627
This Sharpie was found in Pendleton and thought to have hit a window and then been mauled by a cat. The right shoulder is badly damaged, including a fractured coracoid. It also was humanely euthanized.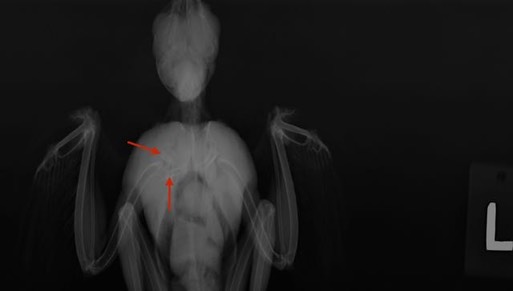 Sharp-shinned Hawk 17-626
A third Sharp-shinned Hawk, an adult female, was found near Prairie City, OR. She has fractures in her right ulna and damage in her wrist and elbow. The prognosis is guarded, but we had to try. 

The Week Ended On A High Note!
Screech At The Reach
Thank you to long-time BMW supporter, Peggy Jennings, for the photos below.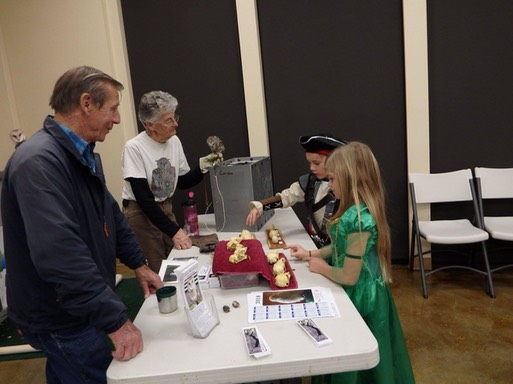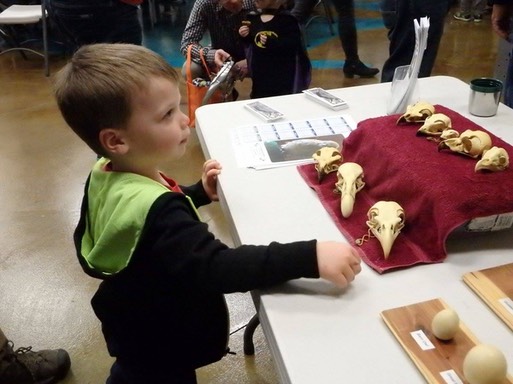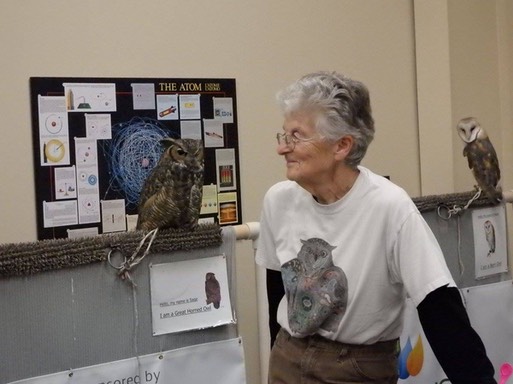 Birds, Bats and Bugs at the Walla Walla Library
Thank you to Blue Mountain Land Trust and Blue Mountain Audubon Society for sponsoring this fun day at the library. The photo below was provided by Blue Mountain Land Trust.