Fog And Fall, They Seem To Go Together in the Columbia Basin
Business at the wildlife center has continued to be slow. On Tuesday I had my second knee replacement surgery. On Wednesday Dr. Fuller sent a juvenile Red-tailed Hawk from Ellensburg to Pendleton. The hawk has a healed fracture in the left ulna. She needs a little more cage rest, and then will be moved outside to a flight pen. I start physical therapy on Tuesday. With luck, we will both be back to 100% in a few weeks.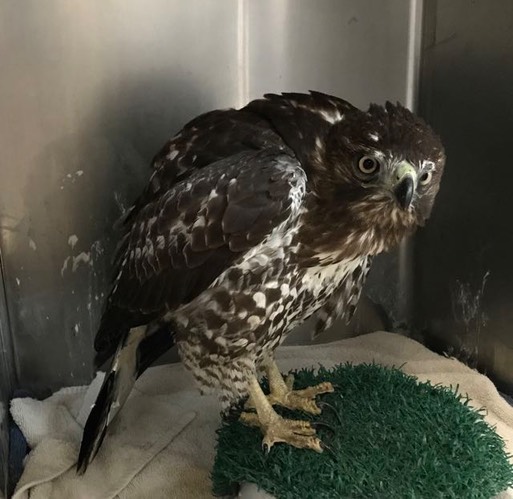 Fortunately BMW has a very dedicated staff and many volunteers who always go the extra mile.  I'm very grateful to Bob, Samantha, Winnie, Caroline, Nadiya and Parks who kept the clinic running smoothly this week. Thank you also to Jan, Mark Valerie, Pam, Janice and Nolan, Laurel, Ken and Janie and Kassandra who helped transport birds this week. And last, but certainly not least, I'm very thankful for YOU, BMW supporters. Your generous giving allows us to do  our work. A huge thank you! 
#GivingTuesday, November 28, 2017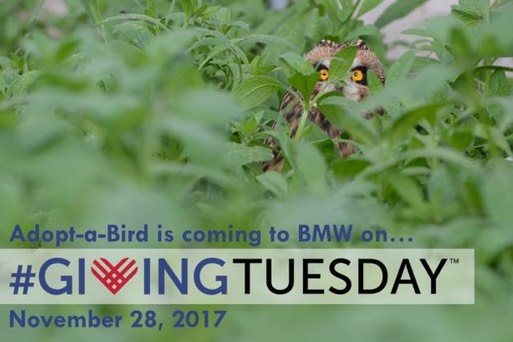 We're also excited to start an adopt-a-bird program, where you can symbolically adopt one of BMW's resident raptors! With the adoption will come a certificate, fact sheet, and more, depending on your level of adoption. Adopt-a-Bird will begin on #GivingTuesday, November 28, 2017, to kick off the holiday giving season. (And what a great gift this would make!) Donations from this program will be used by BMW in rehabilitation and education efforts. On November, 28, 2017, go to www.bluemountainwildlife.org or www.facebook.com/bluemountainwildlife to adopt a bird. Donations are also being MATCHED, just for the day.