This Tuesday: #GivingTuesday!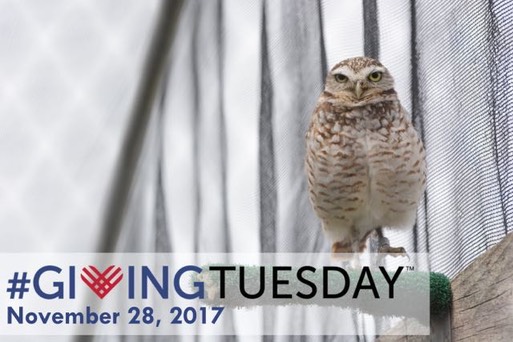 This Tuesday, November 28, is #GivingTuesday, when you can triple your donation and symbolically adopt a bird! If you can be up early, donate at 5AM Pacific time through Facebook to triple your donation — matched by both Facebook/Bill & Melinda Gates Foundation and by our amazing donors Gene and Marilyn Cripe, up to $4000.
For #GivingTuesday, we're also starting our adopt-a-bird program, where you can symbolically adopt one of our resident raptors. You'll receive materials on the bird, and your donation will go toward supporting BMW's rehabilitation efforts. To adopt a bird, visit our website this Tuesday. We will make sure you receive your adoption kit before the holidays. We're super excited about this program, and we hope you are, too!
Thanks to all of you for your support of Blue Mountain Wildlife. Help us kick off the giving season this Tuesday!
They Came Two By Two (Mostly)
What a week: 2 Bald Eagles, 2 Barn Owls (and one a downy baby!), 2 Western Screech Owls, 2 Great Horned Owls, 1 Red-tailed Hawk, 1 Cooper's Hawk, an awesome Eagle Scout Project and a holiday to remind us how much we have to be  thankful for! At BMW, we are thankful for all of you who support the wildlife center, allowing us to pursue our mission: To Preserve Local Native Wildlife through Rehabilitation, Research, and Education.
GHOW 17-657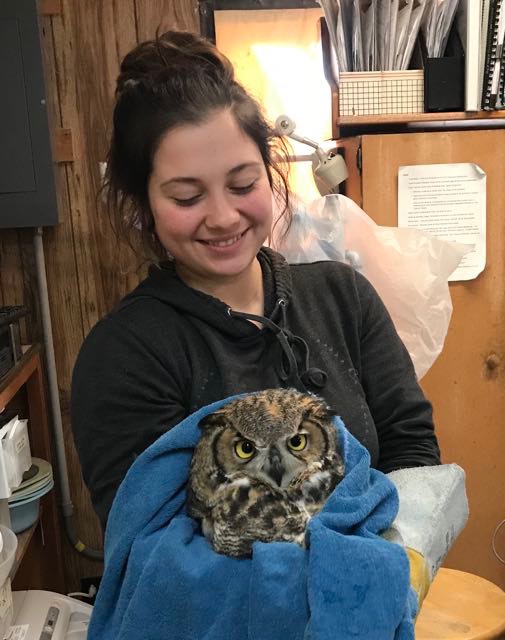 Intern Nadiya restrains this very unhappy Great Horned Owl so she can receive her evening dose of oral fluids. The owl does not appear to have any major injuries, but all the primary feathers on the right wing have been severed, the secondary wing feathers are broken, and all her tail feathers are broken. It is probably going to be next spring before she molts and grows enough new feathers to be able to fly. 
Bald Eagle 17-659
A juvenile Bald Eagle was found in an orchard near Eltopia, WA. The finders thought it had a broken wing and a broken leg. An exam confirmed the fractures. the mystery is they appear to have occurred at different times. The wing fractures look old. There is significant callus formation and the fractures appear to have been caused by gunshot. The leg fracture appears to be very recent and shows no sign of being caused by gunshot. Unfortunately the damage was too extensive to be successfully repaired, and the bird was euthanized.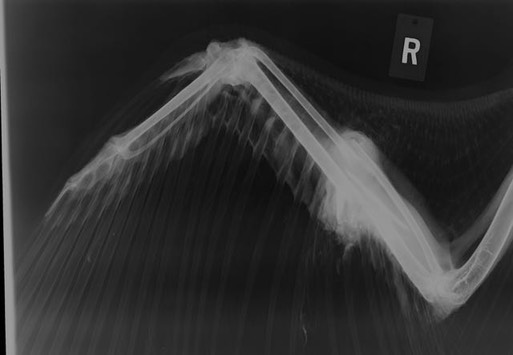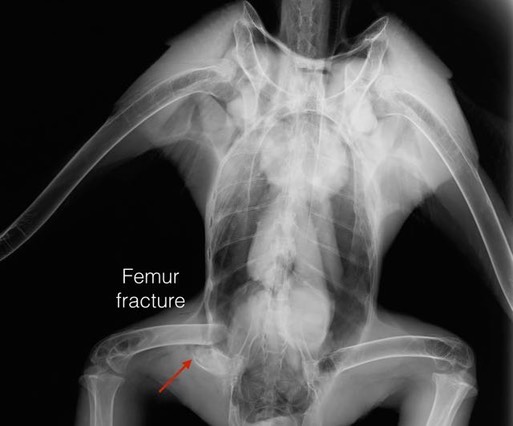 Bald Eagle 17-664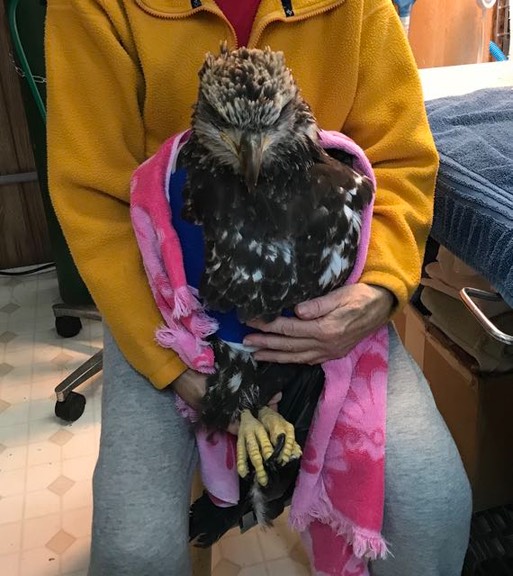 This young Bald Eagle was found near Moses Lake, WA. An exam and radiographs found a coracoid fracture in the right shoulder and damage in the pelvis. The bird is able to stand, so hopefully the pelvis will heal with cage rest. The right wing has been immobilized with a bandage. The odds are not as good to have a successful outcome with the shoulder injury, but amazing things can happen with tincture of time.
Barn Owl 17- 658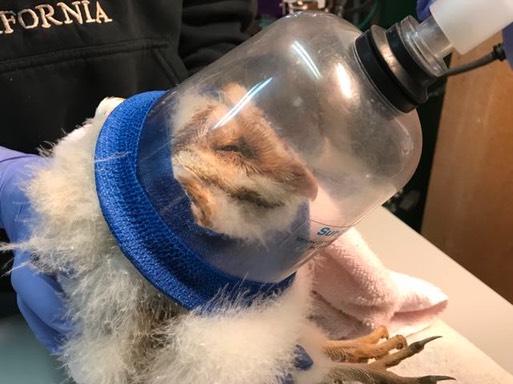 We thought baby season was over, but at least one mother Barn Owl had different ideas. Unfortunately, this downy owl had to travel 140 miles from Royal City to Pendleton for us to determine she was not injured, but a kidnap victim. She is now at BMW's Tri-Cities center where she will be placed in a hack box (nest box) and raised in a manner that simulates the care she would have received from her parents.
Eagle Scout Project: New Home for Yoda and Oli
Eli Richerson and scout troop 700 completed Eli's Eagle Scout Project over the Thanksgiving Holiday. American Kestrel, Yoda and Northern Saw-whet Owl, Oli have a new home. Thank you so much Eli and crew. You guys are the best!