First Baby Hawk of the Season
A nestling Red-tailed Hawk fell from her(?) nest this week, fracturing her right humerus in the process. Hopefully she will heal as fast as the baby owls we have seen this spring. We will have to wait and see. There may also be a problem with her right elbow. If you compare the two elbows (yellow arrows) in the radiograph below, you will notice they are not symmetrical.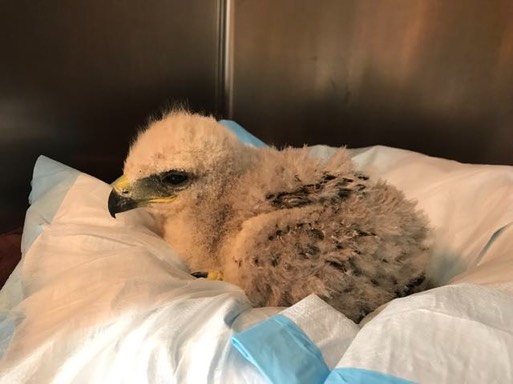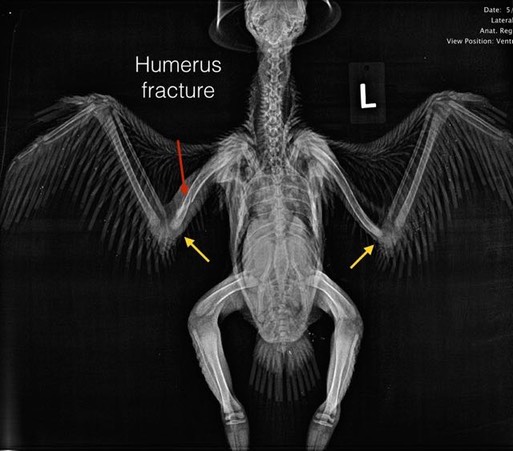 Good Intentions That Lead to Disaster
A young Crow was found on the ground a year ago and raised by the finders who fed it the same food they ate, and housed it in a parrot cage. The result is a bird who cannot fly due to poor feather condition caused by inappropriate diet and housing. It is imprinted on humans (but terrified of us). It does not know how to forage for food, and we have no way of knowing how much of the complex language and social structure of the crow world it was able to learn before it was rescued/kidnapped. At a minimum, it will need to go through a complete molt before it can fly. The prognosis for release is poor.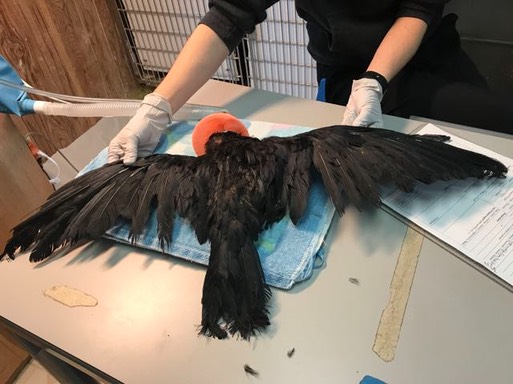 Cutest Babies of the Week
These 5 Say's Phoebes, a medium-sized flycatcher, arrived with their nest which was displaced when the boat it was built on was moved. They are being fed every 45 minutes. They will likely be fledging by next week.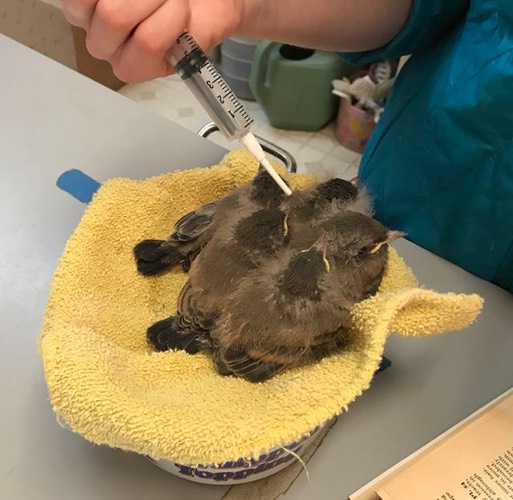 Golden Eagle 17-132 Update
The Golden Eagle admitted on April 22 with head and chest trauma has made amazing improvement this week. It took two weeks to get him to eat food on his own. We were finally able to move him outside to a flight pen last week. Initially, he could flap his wings three or four times and get about a foot off the ground. His improvement was rapid, and by Mother's Day he was flying the length of the large flight pen. It was mostly by accident, but he even managed to (crash) land on a high perch.