Setting the Record Straight
The response to last week's newsletter regarding ingested lead toxicity in raptors has been overwhelmingly positive. For this I am very grateful. It has come to my attention, however, that elements of the post have been used to promote agendas which do not align with that of Blue Mountain Wildlife. I would like to set the record straight.
Blue Mountain Wildlife respects the rights of hunters. 
Blue Mountain Wildlife recognizes that sportsmen are conservationists. The fees paid for hunting and fishing licenses fund conservation programs that benefit both game and non game species of wildlife.
Blue Mountain Wildlife supports hunting with non lead ammunition. We see first hand, the effects on eagles and other scavenging wildlife of consuming the remains of animals who have been shot with lead ammunition. 
If you would like to learn more about hunting with non lead ammunition please visit www.huntingwithnonlead.org 
Bald Eagle 17-095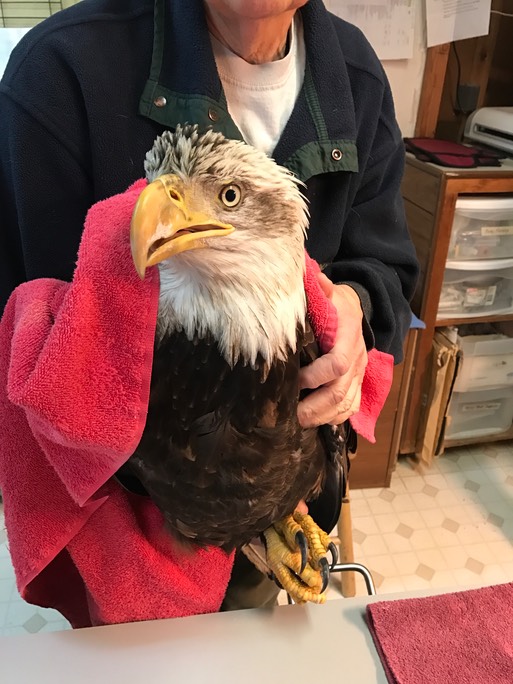 A subadult Bald Eagle was admitted this past week. She was found in the mountains west of La Grande, OR. Her blood lead level was 385 micrograms/deciliter. A radiograph showed she still had many fragments of lead in her digestive tract. We were unsuccessful in removing the lead from her gut and the eagle died the day after admission. She acquired the lead by eating an animal that had been shot with lead ammunition. This is why we support hunting with non lead ammunition.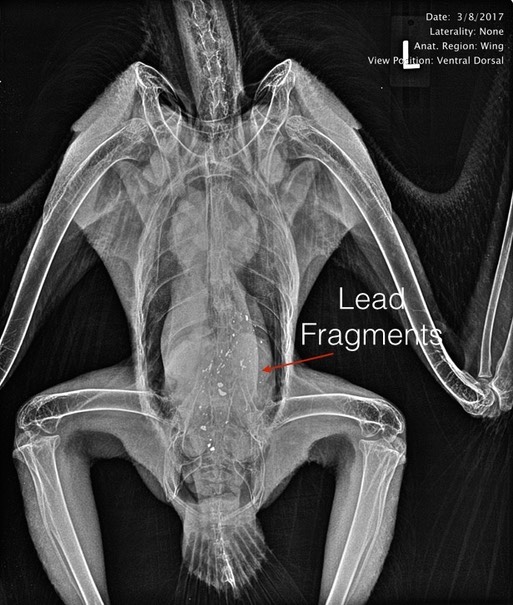 Thank You Eagle Scouts
The completion of two Eagle Scout projects this past Saturday resulted in four large hack boxes being installed at BMW's Pendleton Center. Kip and Jay Stock of Pasco, WA each built two hack boxes as their Eagle Scout project. Separately, they recruited donated materials, organized work parties and supervised construction of the boxes.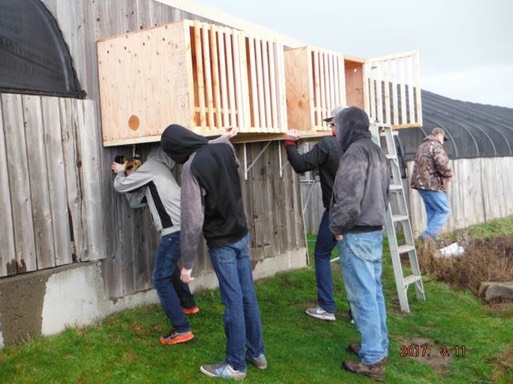 Their work on Saturday started out in the rain, but ended in beautiful sunshine. The boxes will allow us to raise large hawk or great horned owl nestlings who fall from their nests and are unable to be returned to the nest. Hacking is a method of raising baby raptors that approximates the behavior of their parents.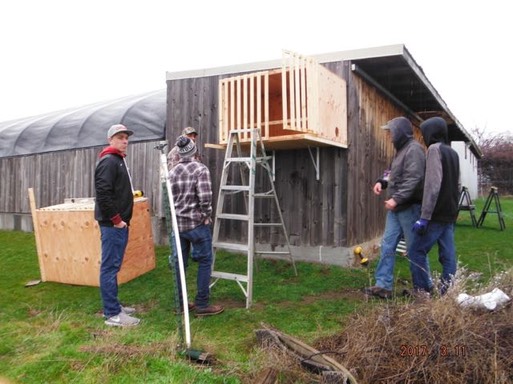 Thank you scouts. You did an awesome job!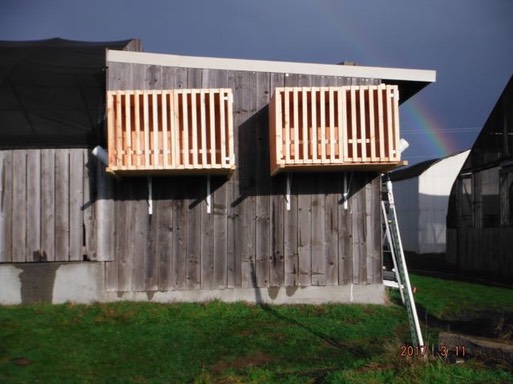 Please Join Us This Saturday, March 18, 2017, 2 pm
The busy season will be here before we now it. Current volunteers, new volunteers and anyone who would like to find out more about being a volunteer, please join us at McNary Wildlife Refuge Welcome Center, 64 Maple St, Burbank, WA 99323, on March 18, 2017 at 2 pm. Learn what's involved, ask questions, receive guidance and training and enjoy refreshments.