Welcome Caroline
Its been nice having another quiet week after the crazy winter that just ended. We welcomed new intern Caroline who will be at the center for the next eight weeks. She joins Becca who works most weekends while attending Whitman College during the week. Below, Caroline administers oral fluids to a red-tailed hawk while Becca restrains the bird.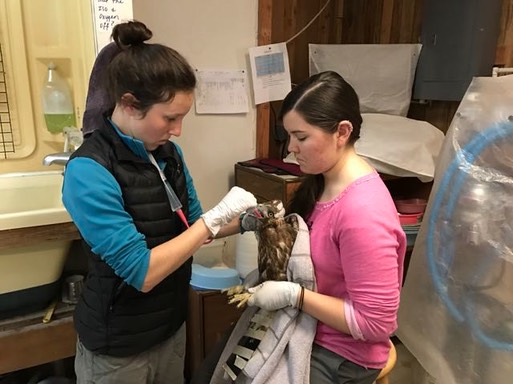 RTHA 17-109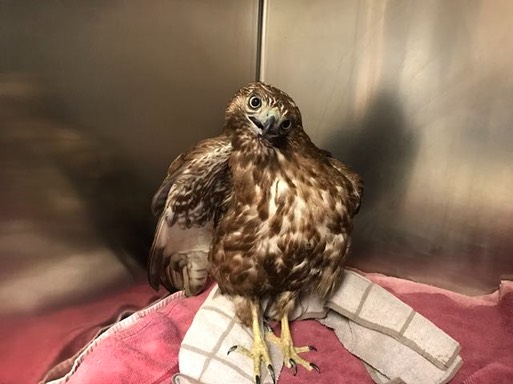 The only admission this past week was a Red-tailed Hawk with a head tilt. The most likely cause is some sort of trauma. She also has a recently fractured, but healed, radius. The head tilt is getting more extreme, but she is still able to eat cut up food on her own. We are continuing supportive care in the hope that it will resolve the problem.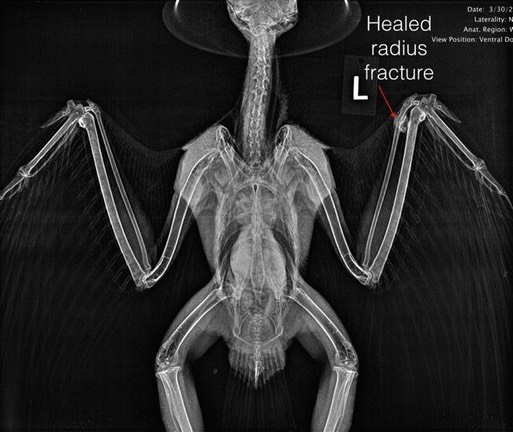 Tucannon Last Resort Youth Day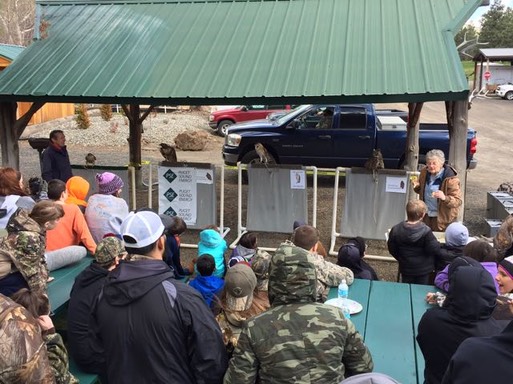 The Education Team was on the road this week, traveling up the Tucannon River for Youth Day at the Tucannon Last Resort near Pomeroy, WA. It was a mostly sunny, although fairly windy day. The kids (and their parents) loved the opportunity to see raptors up close, and also learned about the options of Hunting Lead Free!
OWRA Annual Spring Conference
Blue Mountain Wildlife will host the Oregon Wildlife Rehabilitators Association Spring Conference on Saturday, April 22, 2017 in Pendleton. The conference is open to anyone who would like to attend. Oregon and Washington wildlife rehabilitators can receive 5.5 continuing education credits. To receive a conference brochure, email lynn@bluemountainwildlife.org