Spring Is Officially Here!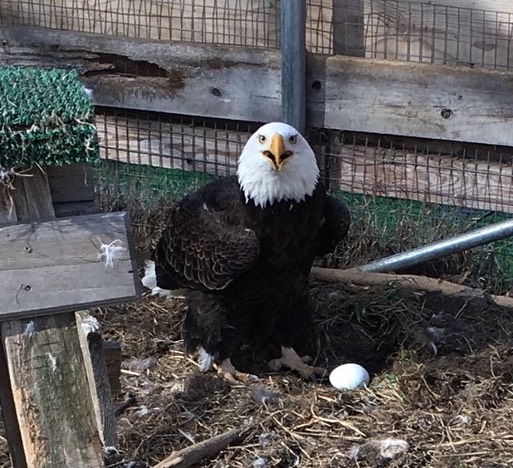 The Bald Eagles have laid their first egg, just in time for the first day of spring. 
RTHA 17-103
A Red-tailed Hawk was taken to the Pet Health Clinic in Sunnyside with a broken wing. They took a radiograph and determined the hawk had been shot.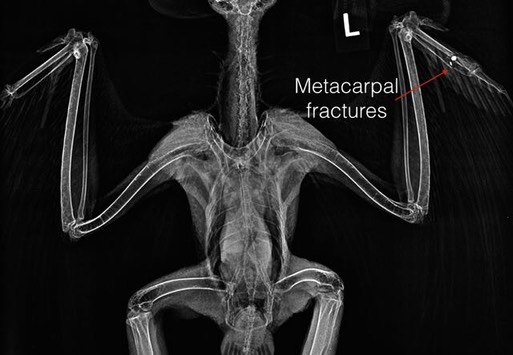 Further examination showed she had already recovered from a scapula fracture and injury to her pelvis. What a tough bird!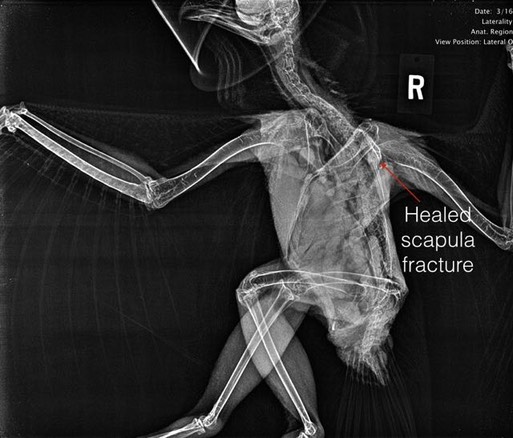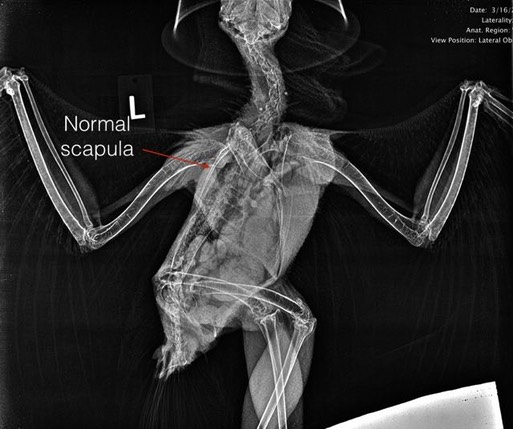 Thank You Volunteers
We had a great turnout at the volunteer meeting in Burbank on Saturday, discussing all aspects of the fast approaching busy baby season, including how to determine if a baby bird needs to be rescued and safely capturing an injured raptor. Volunteers are critical to Blue Mountain Wildlife's ability to function, driving thousands of miles and donating hundreds of hours of time each year to help the wildlife of eastern Oregon and Washington. You are Very Important People indeed!