Winter Doldrums
Technically, its not quite winter, but it feels like winter. Fortunately it was a fairly quiet week with just six new admissions, but five had injuries too extensive to repair. Raptors included a Northern Saw-whet Owl, a Peregrine Falcon, an American Kestrel and a Western Screech Owl. The Kestrel is the sole survivor. He was found inside a chicken coop. He appears to have injured his shoulder either trying to get into or out of the coop. Hopefully he will make a full recovery.
Peregrine Falcon 17-678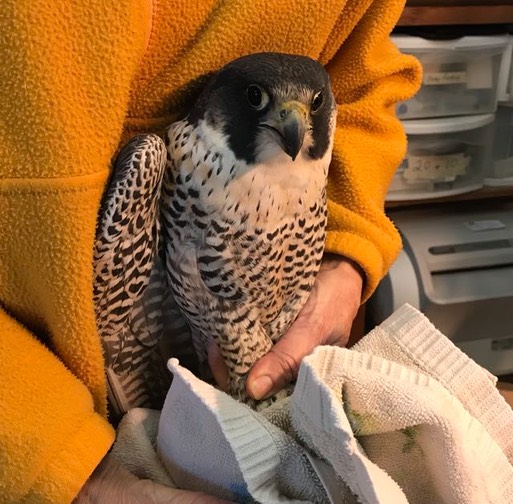 Peregrines can dive at speeds in excess of 200 miles per hour. We don't know how fast this adult female was going when she hit a power line, but it must have been very fast. She fractured her right humerus and damaged the shoulder, elbow and wrist.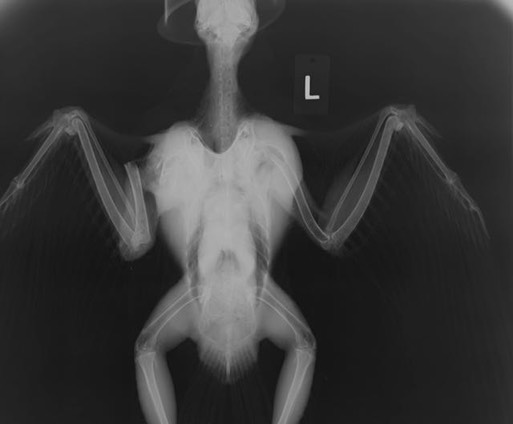 Western Screech Owl 17-680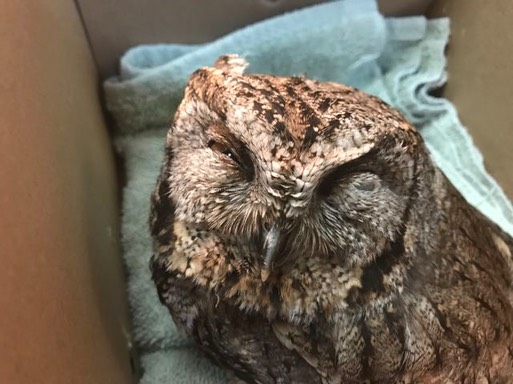 This adult Screech Owl was found along a rural road and was likely hit by a car. His right wing and right leg were both broken.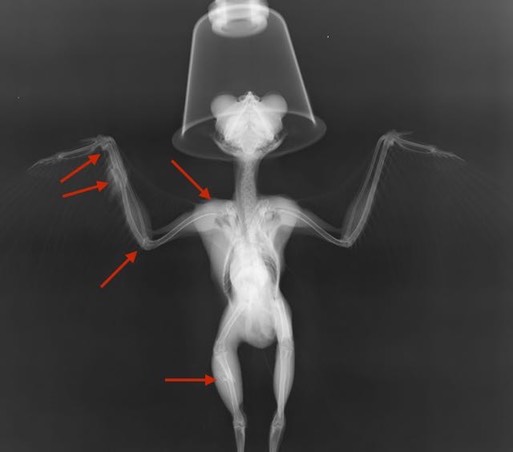 Golden Eagle 17-670 Update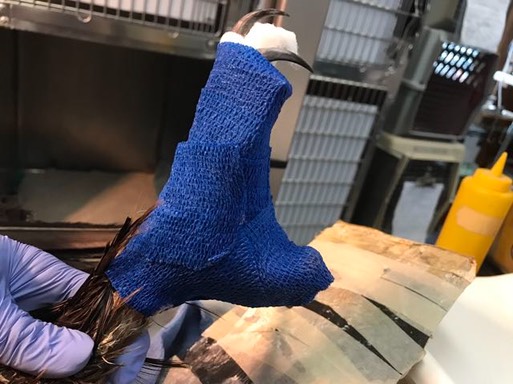 The eagles white blood cell count has dropped from 53,00 to 19,800. Its still elevated, but responding well to antibiotics. We have his foot immobilized in a normal position in hopes that part of his injured tow can be saved. He is eating well and quite feisty.