Baby Season Has Officially Started
The first baby Barn Owls of the season hatched from eggs transported in a load of hay. Four of the eggs were intact after the hay was unloaded. Two of them hatched, the first on April 1, the second four days later. Below is baby #1 at three days of age.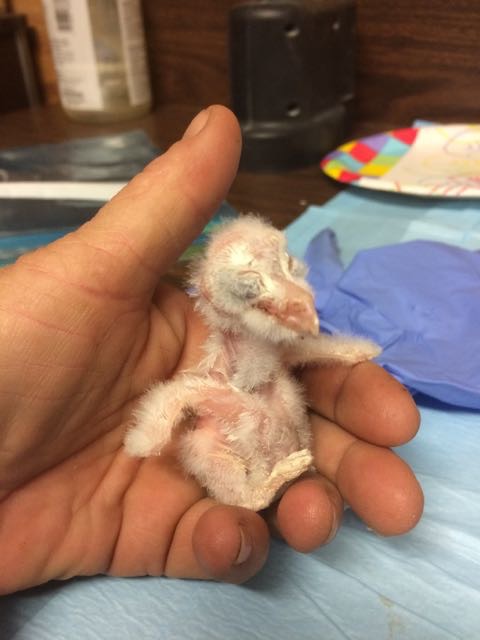 In the video clip the baby is five days old and has already learned to eat off a plate! (hover your mouse over the video and click to see the owlet eat)
In the photo below, owlet #1 is six days old. In three weeks it will be large enough to swallow the entire mouse (which was purchased frozen and then thawed) and will be moved outside to a nest box.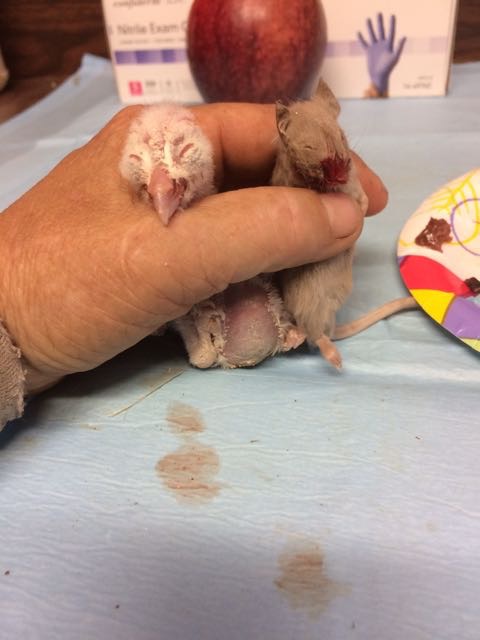 Below is owlet #2 at one day of age.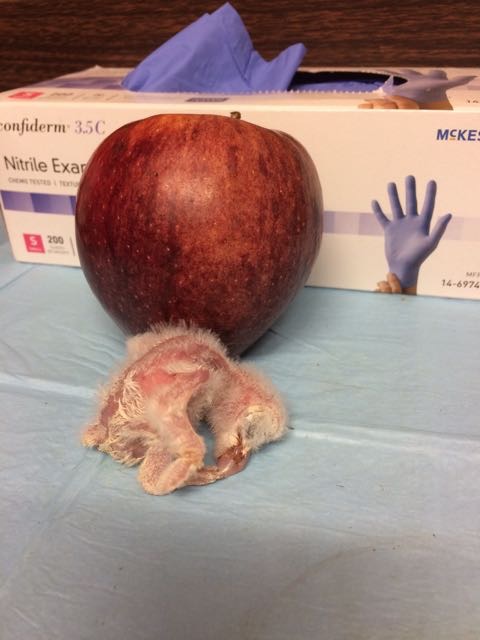 Young Western Screech Owls
Two fuzzy screech owls also arrived this week. We will attempt to return them to their families.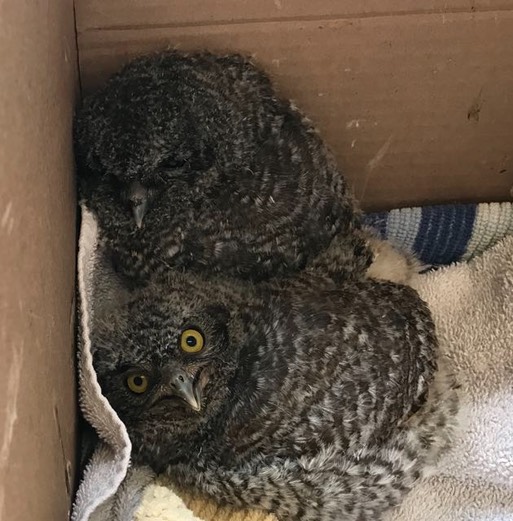 Great Horned Owl 17-119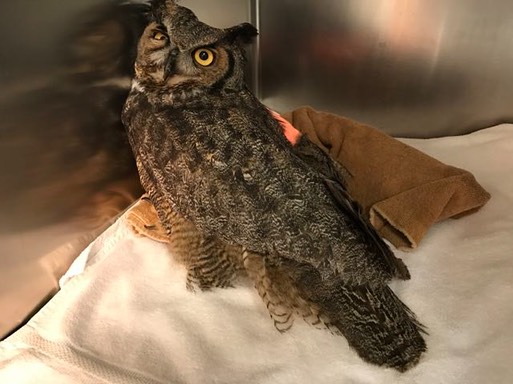 A large Great Horned Owl was found tangled in a fence Sunday morning. The fence was constructed of 5 strands of smooth wire. The owl had gotten her head between two wires and then flipped over several times while struggling to free herself. The man who found her thought she was dead until he saw her blink while he was trying to get her out of the fence.
She has bruises on her neck and lower back and a laceration along the upper surface of her right wing. She also has a brood patch, indicating she has incubated eggs and probably has young that are similar in age to the screech owls. Hopefully her injuries will heal quickly and we can return her to her family.